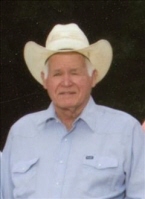 Obituary for Jay Rankin
Jay Rankin, 78 year old Freedom resident, died Saturday, December 9, 2017 in Woodward. Funeral services will be held at 3:00 p.m. Thursday, December 14, 2017 in the Freedom School Auditorium. Burial will follow at Haskew Cemetery. Arrangements are under the direction of the Billings Funeral Home.

Arthur Jay Rankin was born March 17, 1939 in Littlefield, Texas to Arthur Glen and Eunice Elizabeth (Webb) Rankin. He was raised near Littlefield and attended school until the age of 16. He worked on the family farm until he was drafted into the United States Army in 1961. Jay served in the Army from 1961 through 1963 and was honorably discharged in 1967, after serving four years in the Army Reserves.

In 1966 he met Barbara Wade and they were married on June 3, 1966 in Canadian, Texas. Jay and Barbara moved to Freedom, Oklahoma and made their home at the Selman Ranch where Jay worked for many years. This is where they raised their four children, Dustin, Justin "Bud", Amber, and April.

Jay was a strong loving man who would give you the shirt off his back. He was one of the last true cowboys, although he would be too humble to admit it. He enjoyed cowboying, gardening with his wife, playing cards and dominoes and spending all the time he could with his family and friends.

He is survived by his loving wife of 51 years Barbara Rankin; his sons, Dustin Rankin and wife Debra of Waynoka, Justin "Bud" Rankin and wife Zandi of Canadian, Texas; daughters Amber Lawson and husband Lonnie of Ft. Supply, April Brittain and husband Russ of Woodward; grandchildren, Jeremy and wife Beverly, Bailey, Austin, Aubrey, Allie, Hattie and Tucker; great-grandchildren, Jozlynn and Addison; brothers, Rudolph Rankin and wife Lynda of Miami, Texas, James Rankin and wife Wanda of Canadian, Texas, sisters, Nina Smith of Olton, Texas, Louise Wuthrich of Ransom Canyon, Texas, Lillie McCoy and husband Gayle of Spade, Texas, Lola Reed and husband Garry of Olton, Texas; as well as numerous other family and friends.

Jay was preceded in death by his parents, Arthur and Eunice Rankin, his brothers, Glenn, Wayne, and infant brother Paul; and sister Jonell Lynsky.

Memorial contributions may be made to the Freedom Ambulance and Fire Department with the funeral home accepting the contributions.

Previous Events
Funeral Service
Freedom School Auditorium
1138 Eagle Pass
Freedom, OK 73842